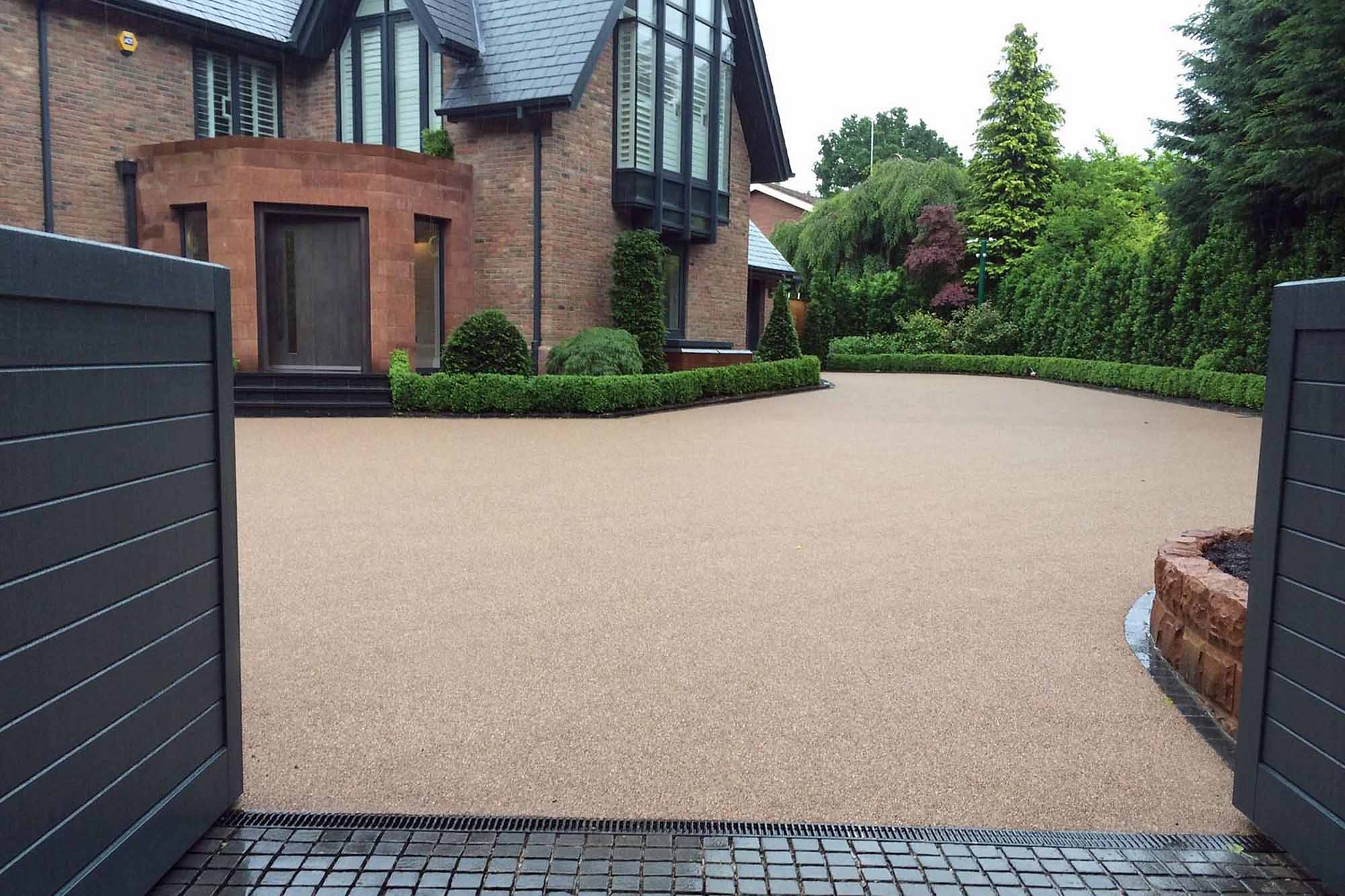 Resin Driveway Glasgow
Resin Driveways
A prestigious new driveway or garden path can change the whole look of your property and can add thousands to your house value. A beautiful GMC Resin driveway will instantly transform a tired looking driveway and update your property adding instant kerb appeal.

All of our resin driveways are custom made to fit your property perfectly ensuring that they effectively compliment the style of your property. GMC Resin driveways and paths are more attractive than tarmac and concrete and are completely porous so there is no flooding or drainage issues. They have an anti-slip finish so are great for wet or icy days. GMC Resin surfaces are made from special blends of naturally sourced stones, encapsulated in UV stable resin.
The colours won't fade, even in direct sunlight.